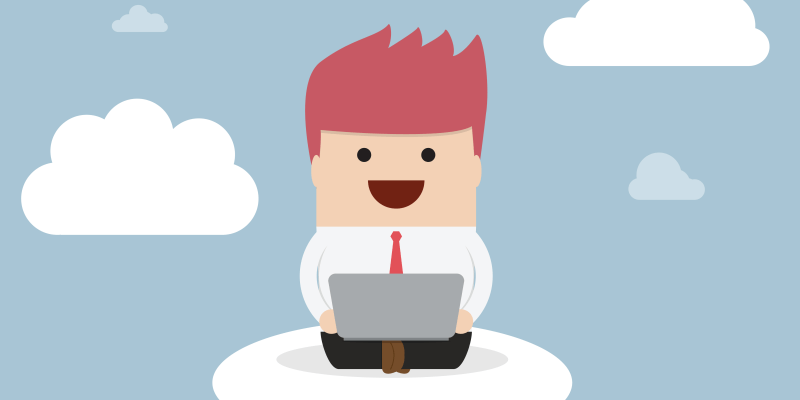 The COVID-19 pandemic has disrupted our lives in many ways, including making it more difficult and dangerous to use in-person services. Maybe you've recently heard of friends or family using an online notary service and have asked yourself, "How do I get that job?".
The good news is that the public acceptance of remote online notarizations has skyrocketed since the beginning of the pandemic. With this increased demand for service comes increased opportunities for people (like you!) to supplement their income or expand their existing notary practice by adopting remote online notarizations.
Moving your notary practice online has many advantages, including:
Convenience: most online notaries can work from home
Flexibility: you can set hours that work for you
Earning Potential: online notaries have access to a significantly expanded client base
Simplicity: use digital solutions for record keeping and document storage
We'll cover each of these advantages in turn. First, though, we'll discuss the broad strokes of how you become an online notary.
How to Become an Online Notary
There are still certain states (ahem…California, we're looking at you!) that don't allow for online notarizations or commission online notaries. In response to the COVID-19 pandemic, though, almost every other state has allowed for online notarization through new legislation or executive order. The requirements to become an online notary vary slightly from state to state, and it's important that you check with your own state department website to determine the specific steps and requirements.
The general steps to become an online notary are:
Get your certificate or commission as a notary public. Again, each state has different requirements, check with your state to determine exactly what steps you need to take to become a notary public. The basic steps to become a notary public are:

Taking a course and passing an examination
Completing and submitting your state application
Obtaining insurance or bonding
Taking your oath and recording your signature
Complete state requirements to become an online notary. The requirements vary state to state. Some states require that you take additional courses and pass another exam, other states only require that you are already a notary public in order to apply.
Ensure you have the proper technology. The technology requirements for being an online notary are pretty simple. You need 3 things: a strong internet connection, a webcam, and a microphone.
Sign on to one of your states "approved electronic notary service providers". These are the platforms like LiveNotary. Different platforms can provide different levels and benefits of service. It's important that you do some research to know which platforms are approved in your state, and which platforms meet the needs of your notary practice. At minimum, your electronic notary platform should include:

Audiovisual Technology that enables you to see and speak with the client
The ability to verify the clients identity
Technology that allows you to review, sign, and seal the documents being notarized
Once you've completed these steps, you're ready to start notarizing! Let's explore the benefits of being an online notary.
Convenience
Many online notaries are able to notarize from the comfort of their home. As long as you have a reliable internet connection and a computer with a webcam and microphone, you have all you need to be able to complete notarizations from your home office, or even your couch!
Not having to report to an office and interact with coworkers is especially valuable in light of concerns of COVID-19 transmission. It can also allow you to add hours to supplement for in-person business lost due to the COVID-19 pandemic.
Flexibility
Most online notarization platforms strive to maximize the hours and days that they're available. This can provide the opportunity for online notaries to work hours that fit their lifestyles, rather than be tethered to traditional business hours.
Are you a night owl? Most online notarization platforms offer "off-hour" notarizations and can provide you hours during a time that suits you.
Do you have a day job and want to make some extra money on the weekends? There are numerous platforms that promise availability seven days a week!
If you're a notary practicing from an office, performing online notarizations allows you to add hours. This can help to supplement for in-person business lost due to the COVID-19 pandemic.
Earning Potential
Notarization can seem rather boring to the general public…until they need you! It's difficult to market in a way that brings in new business.
As an online notary you'll have instant access to a greatly expanded amount of clients. Because online platforms want to maximize their availability, there are plenty of hours to work and notarizations to perform.
Simplicity
In addition to the increased earning potential, online notaries have less overhead to support. They don't need to pay rent on a brick and mortar office, and recordkeeping and document storage can usually be done electronically. This means no expensive, heavy file cabinets!
Many online platforms also provide options for you to purchase online supplies such as an electronic journal and electronic seal at cheaper rates than you would pay for paper supplies.
The Takeaway
If you're already a notary public, there is almost no disadvantage to becoming an online notary. In many states, you need only apply and can start notarizing online within a few days.
If you are not a notary public, the up-front investment in the form of education, testing, and application fees might put you off. However, the convenience, flexibility, simplicity, and earning potential of being an online notary could quickly offset that cost. Also, becoming a notary will add a valuable skill to your resume and make you more attractive to employers.
So, whether you're already a notary looking to expand your client base, or you're looking to develop a new professional skill, consider becoming an online notary. Check out LiveNotary to find out how we can help you get started on the path to online notarizations.
For more specific answers and information about LiveNotary, being an online notary, or seeking an online notarization; explore the other posts on our blog at LiveNotary.com/blog.