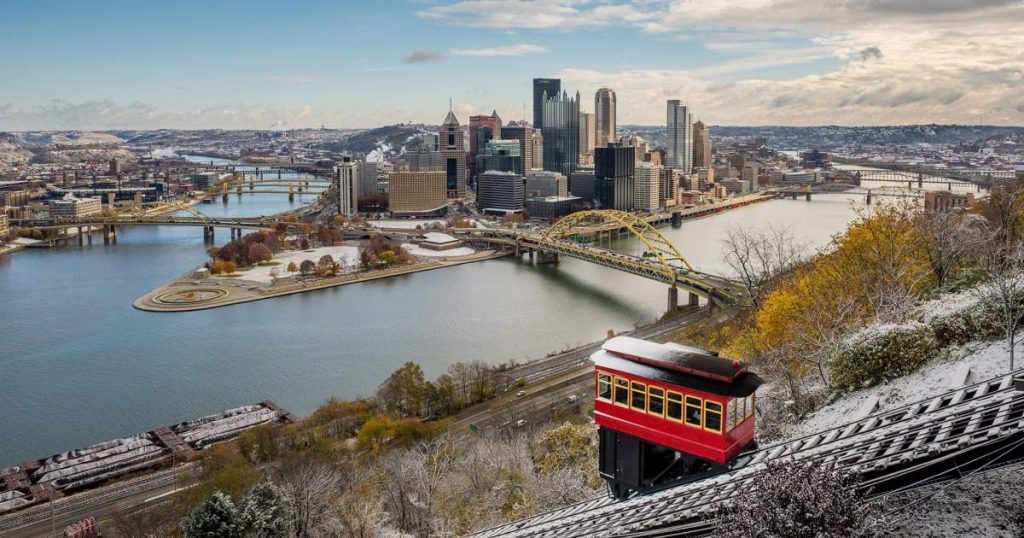 On October 29, 2020, online notarization became permanently legal in the state of Pennsylvania. Before the passage of HB2370 by the state legislature, online notarization had been temporarily approved under executive order to provide options for individuals needing notarizations during the COVID-19 pandemic. The safety, convenience, and flexibility of online notarizations provide opportunities for those looking to become a notary or for notaries looking to expand their practice.
Becoming a Notary in Pennsylvania
Before becoming an online notary in Pennsylvania, you must first complete the training and application process for becoming a traditional notary public. If you are an English-speaking adult resident of Pennsylvania without a serious criminal record (and don't serve in the United States Congress or Pennsylvania General Assembly), you are likely eligible to become a notary.
There are numerous specific eligibility requirements that you should carefully review before investing in education or examination to become a notary. Once you've determined your eligibility, there are a few steps that you need to take to become a notary in Pennsylvania:
Education and Testing: in PA, you must take a 3-hour, pre-approved, notary public education course. This course needs to be completed within 6 months preceding your application to the state. Following this course, you will need to pass a standardized, computerized test administered by the State's testing vendor.
Application: Once you have confirmed your eligibility, completed your 3-hour course, and passed your examination, you can apply for a commission as a notary public in Pennsylvania. You can apply online. There is a $42-dollar, non-refundable application fee, and it usually takes 1-3 weeks for the application to be approved.
Oath of Office, Bonding, Signature Recording: After the approval of your application, there are still a few things you need to do before practicing as a notary. The PA Department of State will provide you detailed instructions on how to complete these requirements. Within 45 days of application approval, you need to take and record your oath of office and provide a record of your bond and commission. This is done at the Office of the Recorder of Deeds in the county where you are practicing. You also need to register your signature with the county prothonotary. If this isn't completed within 45 days, your application will become void, and you'll need to complete and pay for a new one.
Bonding and insurance: What is a "Bond"? A bond is basically an insurance policy. Pennsylvania requires that you obtain a $10,000 bond to practice as a notary. This bond and any additional insurance are required to protect the public from financially suffering from errors during a notarization. It's important to recognize that this $10,000 bond may not be sufficient to cover damages from notary errors depending on the nature of the specific notarization. For this reason, you may want to consider purchasing an additional "Errors and Omissions" insurance policy.
Becoming an Online Notary
There's good news about becoming an online notary in Pennsylvania. Once you complete the process to become a notary public, it's easy to apply to become a PA eNotary. There isn't any additional education or testing to become an eNotary in Pennsylvania. Before applying, though, you must make sure you have access to the appropriate technology.
The primary tech requirements for completing an online notarization are discussed in our article Preparing for Your Online Notarizations. As the eNotary, you will need a reliable internet connection and a webcam with audiovisual technology.
If you have the appropriate technology in your home or business (whichever address you have registered on your notary public application), you can complete the application to become an eNotary. According to the PA State Department website, your eNotary application's approval usually only takes a few days.
Following your PA eNotary application's approval, you have to select at least one state-approved electronic notarization solution provider. The electronic notarization solution provider will confirm that the state-approved your application, then confirm with the state once you have been brought onboard to the electronic notarization solution provider. Then you can begin practicing as an online notary.
What is an "Approved Electronic Notarization Solution Provider"?
The answer to this question is simple, we are. LiveNotary is one of the approved electronic notarization solution providers for the state of Pennsylvania. To be approved by Pennsylvania, an electronic notarization solution provider must have the following capabilities:
The service must allow the notary to communicate by sight and sounds with a remotely located client and make reasonable accommodations for clients with hearing, sight, or speech impairments.
The service should enable the notary to reliably verify the individual seeking notarization services.
The service must provide the technology to review electronic versions of documents necessary for the notarization. It must also provide the ability to detect tampering with documents.
It must allow for recording all aspects of the notarization and be kept for record-keeping purposes by the notary for 10 years.
Other elements not required by PA law that electronic notarizations solution providers may include are:
Technology for electronic signatures and seals.
Electronic Journal for the notary records
Supplemental bonding and/or error and oversight insurance.
Advantages of Becoming an Online Notary
The COVID-19 pandemic has introduced major challenges for traditional, in-person notarizations. If you are a notary who has noticed a decrease in the demand for your services, becoming an online notary may allow individuals to seek notarizations in a more safe, convenient context.
An online notary also has access to a significantly increased pool of clients. While all states require a notary practice in the state where they are commissioned, few states have requirements that those notaries only provide notarizations for residents of their own states. This means that you, as a Pennsylvania notary, can provide notarization services for clients from other states. This can be especially valuable if your employment has been affected during the COVID-19 pandemic by allowing you to supplement your income with online notarizations.
So if you are a notary looking to expand your reach, or are considering becoming a notary for the first time, think about how you can incorporate online notarization into your practice. LiveNotary provides the services and support to safely, conveniently, and confidently start and grow your notarization practice.