Electronic Closings: An Alphabet Soup of Options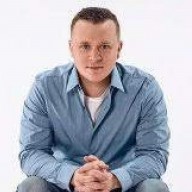 About the author: Guy has been a commissioned notary for more than 5 years. He also runs one of the most established Facebook groups for Remote Online Notarization with over 7000 members nationwide.
Improvements in the security and availability of technology has caused an evolution in the legal options for completing notarizations. The COVID-19 pandemic has sped up the adoption of many of these alternatives to provide safer alternatives to traditional, face-to-face notarization.
With all of these differing options, it can be difficult to decide which meets your needs. Use the guide below to choose the safest, most convenient option for your notarization needs.
Traditional "Wet-Ink" Notarization (TWIN)
The traditional notarization requires all parties to appear in person before the notary. All paperwork and signatures are paper and ink. Usually, there are no electronic or remote aspects available for a traditional "wet-ink" notarization. All identity verification is completed by the notary present, and all identification documents must be present in hard copy forms at the time of the notarization. All record keeping on the part of the notary is done on ink and paper hard copies.
In-Person Electronic Notarization (IPEN)
IPEN integrates some technology into the traditional notarization process. As the client, you will probably have to meet all of the same requirements as you would for a traditional notarization. You will have to appear in person before the notary. It's possible that you may have to provide electronic copies of your legal documents. The notary may have the capability of converting your documents at the time of the notarizations. During the IPEN, you will provide a signature electronically using a signature pad, a tablet, or other technology that the notary has available. If state law allows, the notary will affix their signature and seal electronically. All records are kept electronically.
Remote Ink Notarizations (RIN)
A remote ink notarization does not require you to appear in-person before a notary. Some of your documents may be delivered via mail or courier as hard copies. Some documents may be available electronically, depending on your specific notarization and state laws. You will communicate with your notary by audio-visual technology such as Skype or FaceTime. A disadvantage of RIN's is that significant coordination usually takes place between you and your notary. RIN's do not have the same stringent identification verification guidelines as a remote online notarization. Your notary will follow their state guidelines for appropriate record keeping, which may require paper and/or electronic records be stored.
Paper Remote Online Notarizations (PRON)
A paper remote online notarization is a hybrid combination of remote ink notarizations and remote online notarizations. The major difference between a PRON and a remote online notarization is that there is a longer timeline due to the necessary time it takes to deliver the actual paper documents. PRON's generally utilize an identify verification process that is more secure than RIN's. As with remote ink and remote online notarizations, there is audio-visual communication between you and the notary. Records of the notarization can be kept electronically or in hard copy, depending on the specific legal requirements where the notarization is taking place.
Remote Online Notarization (RON)
Remote online notarizations (RON's) are the only option where the entire notarization takes place electronically. To ensure the security and integrity of the notarization, you will verify your identity through a multi-factor process that may combine your legal identification documents and answering knowledge-based questions. All of your documents and signatures are in electronic form. The notary will affix their signature and seal electronically. All records will be kept electronically, and you will receive your notarized documents in electronic form.
Which option is right for me?
You should choose your notarization option based on the requirements of your lender and legal options in the state where the notarization is taking place. Since the beginning of the COVID-19 pandemic, all states have granted emergency approval to some version of remote notarizations. LiveNotary is a remote online notarization service that is currently legal in all 50 states.
A note on eNotes: an "eNote" is an electronic promissory note, which is an important document if you are getting a loan approved for a mortgage or other financial transaction. Because a promissory note is such an important aspect of receiving a loan, eNotes are usually only available when completing an RON or an IPEN. Consult your lender to make sure you are choosing the correct notarization option for your needs.
The evolving role of technology in the notarization process can make finding the right option for you a challenge. Contact your lender to ensure you are selecting the correct option for your state and transaction. Consult our LiveNotary's handy guide below for a quick reference of your notarization options:
| | | | |
| --- | --- | --- | --- |
| Notarization Type | In-Person or Remote? | Multi-Factor Identity Verification? | Paper or Electronic Documents |
| Traditional"wet-ink"(TWIN) | IN-PERSON | NO | PAPER |
| In-Person Electronic(IPEN) | IN-PERSON | NO | ELECTRONIC |
| Remote Ink (RIN) | REMOTE | NO | ELECTRONIC or PAPER |
| Paper Remote Online (PRON) | REMOTE | YES | PAPER |
| Remote Online (RON) | REMOTE | YES | ELECTRONIC |